Double-qualified Plastic Surgeon
Highest Quality and Safety
Score Health Map Netherlands 9.6
Get your youthful look back with jawline fillers
With jawline fillers, you can get a tighter jawline. Many people who get older suffer from the fact that the skin around their jawline becomes slacker. This can cause you to lose your youthful appearance and look more tired. With fillers, a Betan Clinics specialist can ensure that your jawline becomes tighter and thus regains a fresh and youthful appearance. A small detail, such as having a tighter jawline, can cause a big change.
View all our treatments
The right jawline treatment with fillers for everyone
If you are interested in a jawline treatment, we cordially invite you for an informal intake, so that our specialists can inform you about the jawline treatment and the fillers that are used. Usually, these are natural, body-specific substances, with which a tighter jawline is realized. After injecting the fillers, which is done with a thin needle, the treated area is massaged in order to distribute the body's own product well over your jawline. In this way, we achieve the optimal result, and you will look years younger again — all this with a relatively small procedure, where there is very little risk of side effects.
Make an appointment for a non-binding intake interview
Would you also like to have a tighter jawline realized by our Dutch and European certified plastic surgeons? Please make an appointment for a non-binding intake interview. Then we will look at what is the best jawline treatment for you, and we will inform you extensively about our working method, the treatment and the extensive aftercare. This way, you will undergo the operation with peace of mind. If you have any questions in advance, or if you would like to schedule a no-obligation intake immediately, please contact us. You can do this by calling +31 (0)50 211 3 876. You can reach us by e-mail at info@betanclinics.com.
The goal
Are you interrupting your flaccid jawline? Something can be done about that now. Nowadays, strengthening your jawline can be done easily by means of a treatment at Betan Clinics. The jawline changes as you get older. Ageing affects not only your skin, but also your bone structure. This can be seen, for example, in your jawline. Many people find this annoying. After all, your jaw is very decisive for your appearance. It gives your face a clear shape. As you get older, your jaw bone becomes smaller. This causes dents and skin lobules. You are often the first to notice that so-called hamster cheeks develop. Then, dents appear in the middle of the jawline, and the jaw angle at your ear can gradually disappear. The wider and sharper your jaw, the less quickly this will happen. If you are not blessed with a strong jawline, but have a narrow and round jawline, then you will generally suffer more quickly from dents and skin lobules. The solution is then often treatment with fillers. This way, you can strengthen the jawline. A tighter jawline is the result. It will give you a younger and more vital appearance.
The consultation
Treatment of a flaccid jawline is not done just like that. It is always preceded by a consultation. Before the consultation, you will first fill in a medical questionnaire. You can do this digitally. The plastic surgeon will discuss the results with you during the consultation. He will also tell you more about the treatment of your flaccid jawline. You will also receive more information about the intended result, the aftercare needed and the possible risks. This way, you will be well prepared for the treatment. It is important that you know what to expect. If you would like to have your flabby jawline treated, you must first sign the treatment agreement. Once you have done this, the plastic surgeon will take pictures of your jawline. After the treatment, pictures will be taken again. The plastic surgeon will use these to assess the result. These photos will not be used for other purposes, unless you give your express written permission.
The treatment
A flaccid jawline will be treated with fillers. Betan Clinics uses fillers from well-known and reliable manufacturers. You can, therefore, be sure that the quality of the fillers is optimal. The fillers consist of water and a hyaluronic acid gel. This substance is responsible for the elasticity of your skin. It is a substance that is specific to your body which, as you get older, is produced less by your body. This causes the skin to become slack. The fillers used by Betan Clinics ensure that the shortage of hyaluronic acid is replenished. First, the skin is cleansed. This is important in order to be able to perform the procedure properly. The plastic surgeon will then inject the fillers using a very thin needle. It can sometimes be sensitive. The plastic surgeon, therefore, also uses an anaesthetic, lidocaine, which goes very well with fillers. The plastic surgeon will inject the fillers in different places. He then massages the skin so that the fillers spread out well. In this way, an even result is achieved. The flaccid jawline will become visibly less.
After treatment
Treatment of a flaccid jawline with fillers is not very drastic. You will suffer from red and swollen skin after the treatment. This disappears within a few hours. Sometimes it also happens that you have bruises on the treated skin. This will disappear within a few days. It is important not to get into the sun during the first 2 weeks. In addition, it is also not recommended to use the sauna or tanning salon. Furthermore, you can resume your daily activities immediately after the operation. You will not suffer much from the filler treatment.
The result
In principle, the effect is immediately visible. However, it may still take 1 to 2 weeks before the result is optimal. After this period, the swelling of the skin will have completely disappeared. The fillers help to strengthen your jawline. This gives you a younger look. Dents and lobules have disappeared. The effect of fillers is only temporary. Betan Clinics always uses non-permanent fillers. These are, therefore, broken down in your body over time. On average, it takes 12 to 18 months until the effect of fillers has worn off. You can return to Betan Clinics after 12 to 18 months to have your jawline re-treated. However, when treating with fillers, always keep in mind that the result of the procedure differs from person to person. Everyone reacts differently to non-permanent and natural fillers. For example, the effect depends on your age, skin condition and lifestyle. The plastic surgeon will always discuss with you during the consultation what result you can expect.
The risks
The chance of complications is very small. Firstly, this has to do with the type of fillers used by the plastic surgeons. These are non-permanent fillers. They break down completely in your body within a few months. With permanent fillers, nasty complications regularly occur. For example, they can cause infections or lumps in the skin. This will not happen quickly with non-permanent fillers. Moreover, the fillers used by Betan Clinics are 100% natural. Millions of plastic surgeons worldwide use the same fillers, and these usually show virtually no complications. This, in combination with the years of experience and knowledge of Betan Clinics' plastic surgeons, ensures that you do not have to worry about complications when treating your flaccid jawline with fillers.
Available Monday to Sunday until 22:00
Why choose a treatment for sagging jawline at Betan Clinics?
Highest quality and safety

Quality and safety always come first

An experienced plastic surgeon

Betan Clinics employs an experienced plastic surgeon with a high academic title. The plastic surgeon guarantees 100% attention and attention to detail.

Free consultation

Always a free 30-minute consultation. At home, you will receive a digital medical questionnaire in advance, so that the plastic surgeon has all the time during the consultation to discuss your questions and wishes.
Latest techniques

The latest, advanced treatment techniques for the best results.

Natural results

Less is more: preserving natural results. Together with you, the plastic surgeon will draw up a personal treatment plan that fully meets your wishes and produces a natural result.

Evening and weekend

Evening and weekend treatments

reachable 24/7

Reachable 24/7 in case of complaints after the operation
De plastisch chirurg van Betan Clinics
Dr. Volkan Tanaydin, MD, PhD, PharmD
(Big nummer: 59910764601)
Zeldzaam Dubbelgekwalificeerd Estetisch Plastisch Chirurg en Apotheker
Nederlands én Europees gecertificeerd
Doctoraat titel (PhD)
Fellowship in beroemde Pitanguy Instituut in Rio de Janeiro, Brazilie
Ruime ervaring door brede casuïstiek
Focus op kwaliteit, veiligheid en nazorg
Vooruitstrevend maar ook eerlijk en duidelijk over haalbaarheid van resultaat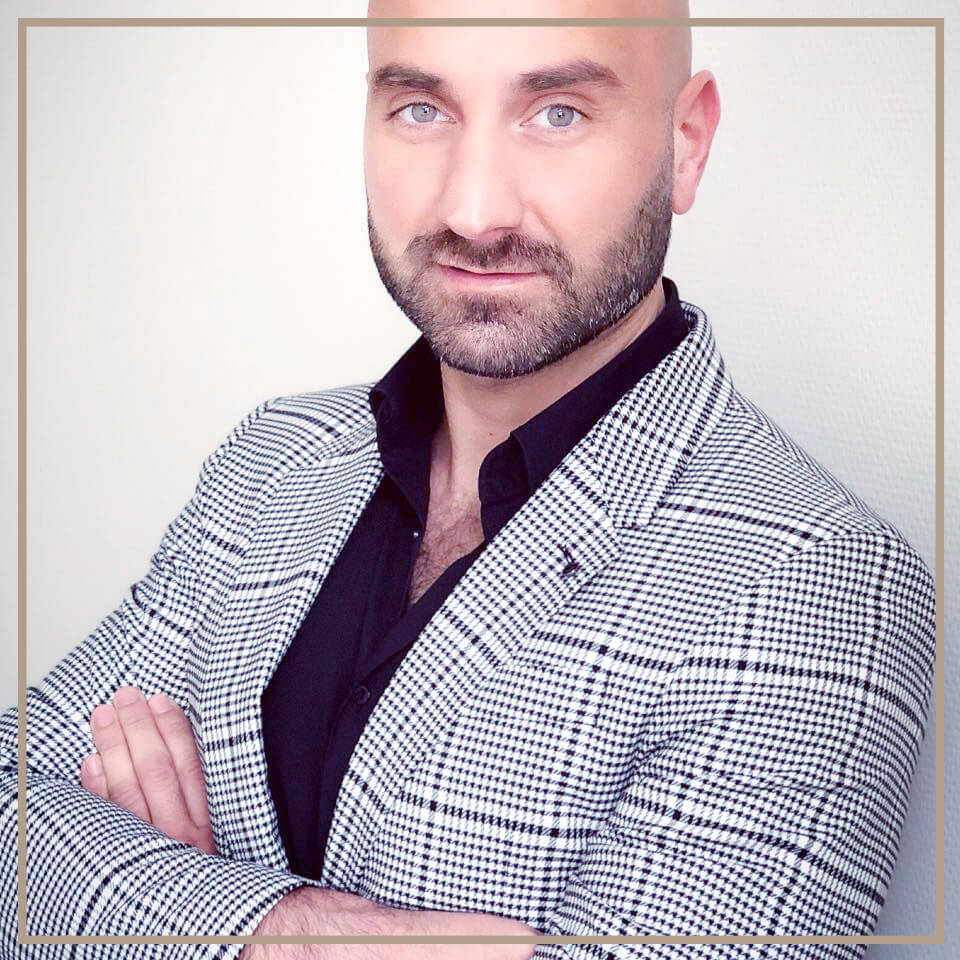 Tanaydin, V.
is gewaardeerd op ZorgkaartNederland.
Bekijk alle waarderingen
of
plaats een waardering
How much does a treatment against a sagging jawline at Betan Clinics cost?
At Betan Clinics, a treatment against a sagging jawline is only performed by an experienced plastic surgeon and with the best A-brand hyaluronic acid fillers. A treatment against a sagging jawline is possible from € 450, – including consultation and check-up. This is a very competitive price for a treatment that is performed qualitatively well and safely by a plastic surgeon with a high academic title.
Each treatment is tailor-made for you. This means that the plastic surgeon will draw up a personal treatment plan for you in line with your wishes and expectations. The plastic surgeon always gives honest and sincere advice. Would you like more information about a treatment against a sagging jawline? Then please contact us free of charge: call or send us a message on Whatsapp at +3150 211 3 876. We are available 7 days a week until 22:00 hours.
Maandag t/m zondag tot 22:00 uur bereikbaar
Book your appointment