Double-qualified Plastic Surgeon
Highest Quality and Safety
Score Health Map Netherlands 9.6
Strengthening sunken cheeks
With age, many people suffer from sagging skin, especially on the face, causing sunken cheeks. The skin produces less collagen, which causes sagging skin. By filling the cheeks, they look firmer, and your face looks less sunken. This gives you back your young and fresh appearance.
View all our treatments
Effective treatment of sunken cheeks
However, skin ageing is not the only thing that causes sunken cheeks. Even when you have lost a lot of weight or have had a stressful period, your cheeks may have collapsed, causing the entire area around the cheeks to hang. Fortunately, Betan Clinics always offers the right treatment. In order to determine the right treatment for you, we will first examine you and then provide you with personal advice. For this purpose, we would first like to invite you for an intake interview.
Make an appointment to view your situation
Are you bothered by your sunken cheeks and would you like to do something about it? Then make an appointment for an intake interview, so that we can examine your situation properly and provide you with personal advice. Make an appointment by calling +31 (0)50 211 3 876. You can also send an e-mail to info@betanclinics.com.
The goal
As you get older, the skin on your face weakens. This causes wrinkles, but your cheeks also fall in. The skin on your cheeks becomes saggier because less collagen is produced. This makes them look sunken in. More and more people have their sunken cheeks filled in later in life. After all, full cheeks give a youthful and fresh appearance. There are multiple causes for sunken cheeks. For example, sunken cheeks can also be caused by weight loss or because you have experienced a lot of stress. It is important to determine the causes of sunken cheeks together with the plastic surgeon prior to the treatment. Are your sunken cheeks caused by old age and would you like to get rid of them? Then Betan Clinics can help you. By means of a fairly simple procedure, your cheeks will look full again for a longer period of time.
The consultation
Before the treatment, a consultation will take place. Prior to this consultation, you will receive a digital questionnaire with medical questions. It is important that you fill these out before your appointment with the plastic surgeon so that the results can be discussed during the consultation. Based on this questionnaire, it can be determined whether or not you qualify for a treatment of your sunken cheeks. If this is the case, the plastic surgeon will tell you more about the treatment, the intended result and the possible risks. During the consultation, you do not have to decide right away whether or not you want to have the treatment carried out. You can think about this quietly at home. Do you eventually want to fill your sunken cheeks? Then a treatment agreement will be sent to you, which you can digitally sign. Afterwards, photographs will be taken so that you can compare what has changed after the treatment. These photos will not be used for other purposes and will only be stored in your medical file.
The treatment
Filling your sunken cheeks is done using fillers. So you don't need surgery. Betan Clinics uses several types of fillers. These are all known for their subtle and even results. Firstly, the plastic surgeon can use fillers based on water and hyaluronic acid. Hyaluronic acid is a substance that occurs naturally in your body and keeps your skin supple. Production decreases over the years, making the skin less elastic. By injecting hyaluronic acid fillers, this deficiency is replenished. Prior to the treatment, any make-up is removed, and the skin is cleansed. Then, the plastic surgeon will first anaesthetise the area to be treated with the agent lidocaine. Consequently, fillers are injected into your cheeks with a thin needle. The plastic surgeon will inject in several places for the best result. The plastic surgeon then massages the skin of the treated area so that the fillers are evenly distributed. You can also choose a treatment with Radiesse, consisting of water and calcium hydroxylapatite. The agent stimulates the natural production of collagen. Thanks to its thick structure, this type of filler is often used to apply more volume to the face, for example in the sunken cheeks. Here, too, you are first anaesthetised. Then, the Radiesse is injected with a thin needle at various places in the cheeks. In total, the treatment will take about 20 to 30 minutes.
After treatment
After treatment, you often have few complaints. The skin will be a bit red and swollen at first, but this will disappear the same day. Sometimes fillers also cause some bruising on the treated skin. These will disappear within a few days. It is recommended not to use make-up immediately after the treatment and also not to touch your skin as much as possible. In addition, avoid the sun, sauna and tanning salon for the first 2 weeks. It is also wise to avoid active efforts for the first 24 hours and not to use alcohol or other blood thinners. It is also advisable not to go to the beautician in the first 2 weeks after filling your sunken cheeks. Other than that, you can continue your normal daily activities.
The result
When the treatment is done, your cheeks will look fuller. This ensures a younger and fresher look. The result of a treatment of sunken cheeks varies depending on the type of filler and how your body reacts to the filler. You can count on your cheeks to look fuller for an average of 12 to 18 months. After that, you can have your skin treated again. Keep in mind that the result may vary from person to person, as everyone reacts differently to non-permanent fillers.
The risks
As with any surgery, there are potential risks with the treatment of sunken cheeks. However, the chance of it going wrong is minimal. You don't have to be afraid that you will have apple cheeks after the treatment. Only a small amount is added to the sunken cheeks for a younger and fresher appearance. The fillers that are used carry little risk. In the first place, they are not permanent fillers. The fillers used by Betan Clinics are all completely biodegradable and therefore not harmful to your body. In addition, they are 100% natural. The chance of allergic reactions is therefore very small. Millions of plastic surgeons worldwide use fillers with hyaluronic acid or Radiesse fillers, and there are seldom any complications.
Available Monday to Sunday until 22:00
Why choose treatment for sunken cheeks at Betan Clinics?
Highest quality and safety

Quality and safety always come first

An experienced plastic surgeon

Betan Clinics employs an experienced plastic surgeon with a high academic title. The plastic surgeon guarantees 100% attention and attention to detail.

Free consultation

Always a free 30-minute consultation. At home, you will receive a digital medical questionnaire in advance, so that the plastic surgeon has all the time during the consultation to discuss your questions and wishes.
Latest techniques

The latest, advanced treatment techniques for the best results.

Natural results

Less is more: preserving natural results. Together with you, the plastic surgeon will draw up a personal treatment plan that fully meets your wishes and produces a natural result.

Evening and weekend

Evening and weekend treatments

reachable 24/7

Reachable 24/7 in case of complaints after the operation
De plastisch chirurg van Betan Clinics
Dr. Volkan Tanaydin, MD, PhD, PharmD
(Big nummer: 59910764601)
Zeldzaam Dubbelgekwalificeerd Estetisch Plastisch Chirurg en Apotheker
Nederlands én Europees gecertificeerd
Doctoraat titel (PhD)
Fellowship in beroemde Pitanguy Instituut in Rio de Janeiro, Brazilie
Ruime ervaring door brede casuïstiek
Focus op kwaliteit, veiligheid en nazorg
Vooruitstrevend maar ook eerlijk en duidelijk over haalbaarheid van resultaat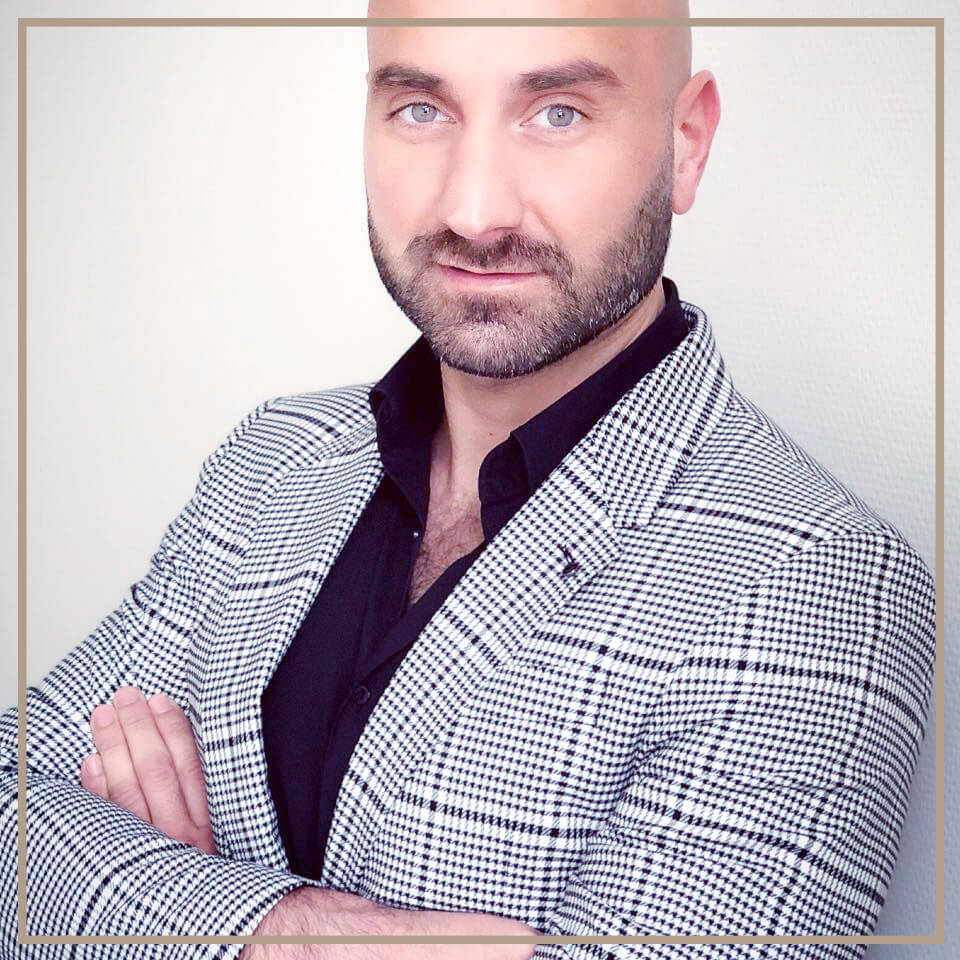 Tanaydin, V.
is gewaardeerd op ZorgkaartNederland.
Bekijk alle waarderingen
of
plaats een waardering
How much does it cost to treat sunken cheeks at Betan Clinics?
At Betan Clinics, treatment for sunken cheeks is only performed by an experienced plastic surgeon and with the best A-brand hyaluronic acid fillers. Treatment against sunken cheeks is possible from € 450, – including consultation and check-up. This is a very competitive price for a treatment that is performed qualitatively well and safely by a plastic surgeon with a high academic title.
Each treatment is tailor-made for you. This means that the plastic surgeon will draw up a personal treatment plan for you in line with your wishes and expectations. The plastic surgeon always gives honest and sincere advice. Would you like more information about treatment for sunken cheeks? Then please contact us free of charge: call or send us a message on Whatsapp at +3150 211 3 876. We are available 7 days a week until 22:00 hours.
Maandag t/m zondag tot 22:00 uur bereikbaar
Book your appointment