Double-qualified Plastic Surgeon
Highest Quality and Safety
Score Health Map Netherlands 9.6
Filling Sagging cheekbones
Many people with sagging cheekbones have them filled in because cheekbones are very decisive for the look and feel of the face. When the cheekbones have collapsed a bit, you can get an outdated and tired look. Fortunately, Betan Clinics has the solution for this. These can be filled with fillers. In this way, your cheekbones and actually your whole face get a younger look. We would be happy to tell you more about how you can achieve this.
View all our treatments
How do cheekbones get filled in?
If you are interested in having your cheekbones filled, we would like to invite you for an initial consultation. This is free of charge and without obligation. During your consultation, the plastic surgeon will tell you more about the treatment of sagging cheekbones. Your medical situation will also be properly mapped out. When it appears that your medical situation does not stand in the way of the treatment, the treatment process can begin. When you come to us, it is of course first important to map the volume of the cheeks and cheekbones properly. Next, the places where the fillers are placed in the cheekbones are marked. These can then be injected. This is done with a very thin needle or cannula. The filler is made from hyaluronic acid, a substance that is harmless to the body.
Ask your questions to us
When you undergo cosmetic procedures, such as filling the cheekbones, it is important that you are well informed so that you know what to expect. This also applies when, for example, you want to have wrinkles under the eyes filled in. Therefore, ask all your questions by calling +31 (0)50 211 3 876. You can also send an e-mail to info@betanclinics.com.
The goal
Cheekbones are very important for your appearance. Many people dream of beautiful cheekbones. Aren't you blessed with this? Or have your cheekbones collapsed due to old age? Then you can choose to have your cheekbones filled. By accentuating your cheekbones, you get a more youthful look. This creates the so-called V-shape in the face, which makes you look younger and less tired. The treatment is quite simple. You do not need surgery. At Betan Clinics, sagging cheekbones are treated with fillers. These can fill in the cheekbones and thus ensure a fresher appearance.
The consultation
At Betan Clinics, you can schedule a consultation free of charge and without obligation. The plastic surgeon will tell you more about the treatment of sagging cheekbones. In advance, you can fill in a digital questionnaire with medical questions at home. It is important that you have already done this before the consultation so that the plastic surgeon can discuss the results immediately. This will be done first. If the questionnaire does not show that there are risks for you for the treatment, then the procedure can be further explained. The plastic surgeon will not only tell you how the treatment of sagging cheekbones will proceed, but he will also give you more information about the aftercare, the result, possible risks and costs. Do you still want to fill your cheekbones afterwards? Then the treatment can take place immediately or be scheduled at a later time. You will receive a treatment agreement that you first have to sign. Photos will also be taken, which will be compared with photos taken after the treatment. These photos will be stored confidentially in your medical file.
The treatment
Before the plastic surgeon starts, the sagging cheekbones will first be anaesthetized. Usually, an anaesthetic cream is used. The plastic surgeon draws some markings to determine the exact injection site. The filler can then be injected with a very thin needle or with a cannula. Betan Clinics uses fillers based on hyaluronic acid for this purpose. This substance also occurs naturally in the body and ensures that the skin remains supple. The older you get, the less hyaluronic acid is produced. As a result, your skin also becomes less elastic, and this can be seen, for example, in your sagging cheekbones. This shortage of hyaluronic acid can easily be supplemented by means of a filler. After the skin has been anaesthetised, the filler is injected into the sagging cheekbones with a thin needle or cannula. The plastic surgeon will inject in several places and massage the skin so that the filler is evenly distributed. The treatment will take 20 to 30 minutes on average.
After treatment
When your sagging cheekbones have been treated, the skin will still be a little red and swollen. These symptoms will disappear spontaneously within a few hours. It is also possible that you suffer from some bruising. These will disappear within a few days. Furthermore, try to touch the treated area as little as possible in the first 48 hours after the treatment and do not massage it, for example. After 2 weeks, you will see the optimal result. In principle, you will experience little pain after the treatment, but there are some activities that you better postpone. For example, it is wise not to get too much sun during the first 2 weeks and otherwise use a good sunscreen with a high SPF. In addition, it is not recommended to go under the sunbed and visit the sauna for 2 weeks. Also, wait 2 weeks with beauty treatments. In addition, you can not exercise until 24 hours after the treatment. Get enough rest on the first day.
The result
If your sagging cheekbones have been treated, you'll have to wait until the result is clearly visible. This takes, on average, 2 weeks. After that, your cheekbones will look firmer and fuller. This gives you a younger look. If you are still not satisfied after 2 weeks, you can return for an extra treatment. How long the effect lasts depends on the type of filler you have chosen. Treatment with hyaluronic acid fillers has an average effect of 12 to 18 months. The substance is broken down in the body in the course of that time. After that, you can have your sagging cheekbones treated with fillers again.
The risks
The use of fillers to treat your sagging cheekbones is relatively safe. Betan Clinics uses non-permanent fillers, which break down automatically in your body. In addition, they are 100% natural. So this is absolutely not harmful to your body, which is, for example, the case with permanent fillers. That is why they are forbidden in the Netherlands nowadays. The fillers that Betan Clinics uses to treat sagging cheekbones have already been used millions of times by numerous plastic surgeons all over the world. You can, therefore, be sure that the use of these products is safe and that there are hardly any complications when filling your cheekbones.
Available Monday to Sunday until 22:00
Why choose a treatment for sagging cheekbones at Betan Clinics?
Highest quality and safety

Quality and safety always come first

An experienced plastic surgeon

Betan Clinics employs an experienced plastic surgeon with a high academic title. The plastic surgeon guarantees 100% attention and attention to detail.

Free consultation

Always a free 30-minute consultation. At home, you will receive a digital medical questionnaire in advance, so that the plastic surgeon has all the time during the consultation to discuss your questions and wishes.
Latest techniques

The latest, advanced treatment techniques for the best results.

Natural results

Less is more: preserving natural results. Together with you, the plastic surgeon will draw up a personal treatment plan that fully meets your wishes and produces a natural result.

Evening and weekend

Evening and weekend treatments

reachable 24/7

Reachable 24/7 in case of complaints after the operation
De plastisch chirurg van Betan Clinics
Dr. Volkan Tanaydin, MD, PhD, PharmD
(Big nummer: 59910764601)
Rare Double-qualified Esthetic Plastic Surgeon and Pharmacist
Dutch and European certified
PhD title (PhD)
Fellowship in famous Pitanguy Institute in Rio de Janeiro, Brazil
Extensive experience through broad casuistry
Focus on quality, safety and aftercare
Progressive but also honest and clear about the feasibility of results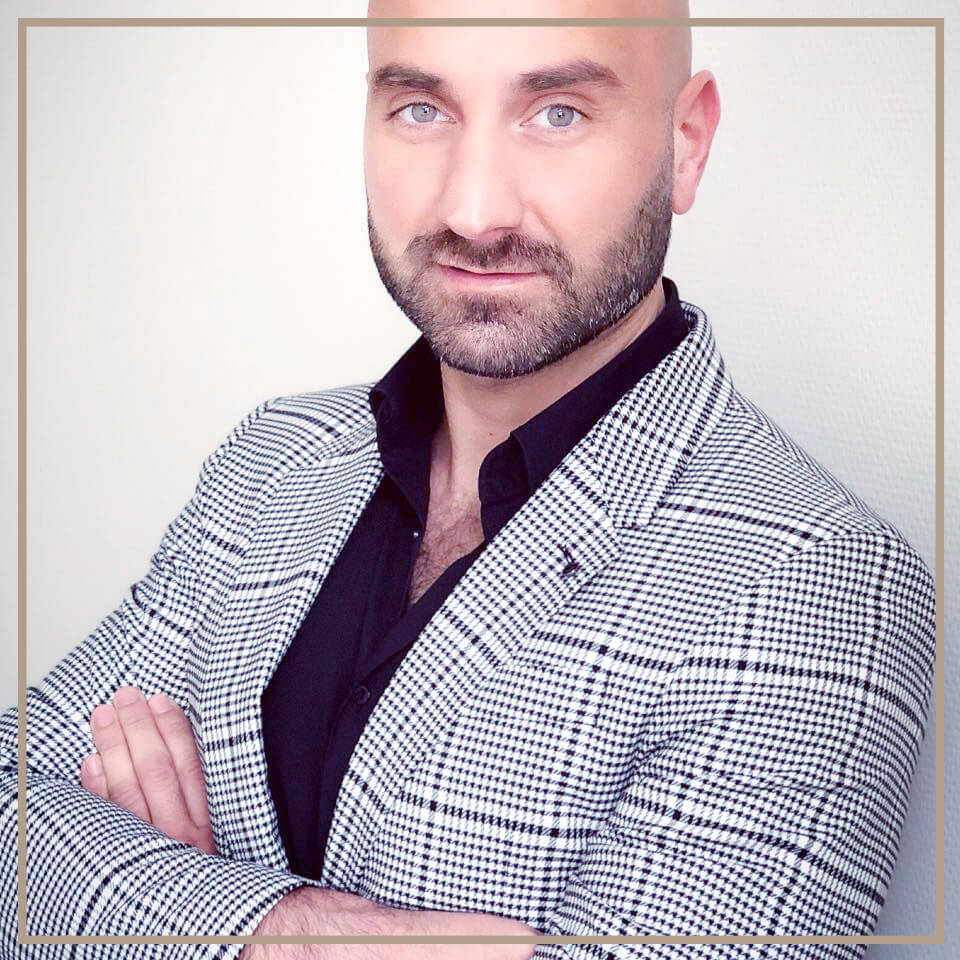 Tanaydin, V.
is gewaardeerd op ZorgkaartNederland.
Bekijk alle waarderingen
of
plaats een waardering
How much does a treatment for sagging cheekbones at Betan Clinics cost?
At Betan Clinics, a treatment against sagging cheekbones is only performed by an experienced plastic surgeon and with the best A-brand hyaluronic acid fillers. A treatment against sagging cheekbones is possible from € 450, – including consultation and check-up. This is a very competitive price for a treatment that is performed qualitatively well and safely by a plastic surgeon with a high academic title.
Each treatment is tailor-made for you. This means that the plastic surgeon will draw up a personal treatment plan for you in line with your wishes and expectations. The plastic surgeon always gives honest and sincere advice. Would you like more information about treatment against sagging cheekbones? Then please contact us free of charge: call or send us a message on Whatsapp at +3150 211 3 876. We are available 7 days a week until 22:00 hours.
Maandag t/m zondag tot 22:00 uur bereikbaar
Book your appointment