Double-qualified Plastic Surgeon
Highest Quality and Safety
Score Health Map Netherlands 9.6
Dubbelgekwalificeerd Plastisch Chirurg
Nieuwste Behandelmethodes
Hoogste Kwaliteit en Veiligheid
Score Zorgkaart Nederland 9.6
Crow's feet
Crow's feet are sometimes forming around the age of 30 – fortunately, we have the treatment for you! These little drawings are also called laugh wrinkles because they are particularly noticeable when you smile. They create lines in the skin around your eyes. If you are younger, they will disappear by themselves because your skin is still very elastic. As you get older, the skin loses this elasticity. Eventually, you will continue to see laugh lines or crow's feet. Also, crow's feet are caused by more than just old age. They can also be caused by squeezing your eyes a lot, for example, when looking into the sun. Smoking also causes crow's feet to develop. Once you have them, something can easily be done about it.
View all our treatments
Remedy crow's feet with our proven treatment
The treatment for crow's feet is almost always a muscle relaxant. After a treatment with this product, the crow's feet will have disappeared, and the skin around your eyes will look smooth again. This immediately gives you a younger look. We use muscle relaxants from trusted pharmaceutical brands for all treatments. So you are always assured of an optimal result. Muscle relaxants are injected into the skin with a fine needle. This ensures that your nerves of the muscles around your eyes no longer give off any signals. As a result, you no longer tighten them, causing the crow's feet to disappear by themselves. Although it takes a few days before you see the effect, the treatment itself only takes 5 to 10 minutes. As soon as the treatment is complete, you can also go home immediately. In some cases, if a treatment with a muscle relaxant is not preferred, you can also opt for a treatment of your crow's feet with natural hyaluronic acid fillers.
Make your appointment today
If you choose to have your crow's feet treated at Betan Clinics, you first make an appointment for a consultation with our experienced plastic surgeons. After scheduling this consultation, we will send you a digital questionnaire. It is important that you have completed these questions before the consultation and sent them to the plastic surgeon. Depending on your answers, the plastic surgeon can tell you precisely what the treatment entails, the course of the aftercare, possible risks and the intended result. Would you like to schedule your consultation? You can reach us by phone on +31 (0)50 211 3 876. Of course, you can also contact us by e-mail at info@betanclinics.com.
Available Monday to Sunday until 22:00
Why choose a crow's feet treatment at Betan Clinics?
Highest quality and safety

Quality and safety always come first

An experienced plastic surgeon

Betan Clinics employs an experienced plastic surgeon with a high academic title. The plastic surgeon guarantees 100% attention and attention to detail.

Free consultation

Always a free 30-minute consultation. At home, you will receive a digital medical questionnaire in advance, so that the plastic surgeon has all the time during the consultation to discuss your questions and wishes.
Latest techniques

The latest, advanced treatment techniques for the best results.

Natural results

Less is more: preserving natural results. Together with you, the plastic surgeon will draw up a personal treatment plan that fully meets your wishes and produces a natural result.

Evening and weekend

Evening and weekend treatments

reachable 24/7

Reachable 24/7 in case of complaints after the operation
De plastisch chirurg van Betan Clinics
Dr. Volkan Tanaydin, MD, PhD, PharmD
(Big nummer: 59910764601)
Zeldzaam Dubbelgekwalificeerd Estetisch Plastisch Chirurg en Apotheker
Nederlands én Europees gecertificeerd
Doctoraat titel (PhD)
Fellowship in beroemde Pitanguy Instituut in Rio de Janeiro, Brazilie
Ruime ervaring door brede casuïstiek
Focus op kwaliteit, veiligheid en nazorg
Vooruitstrevend maar ook eerlijk en duidelijk over haalbaarheid van resultaat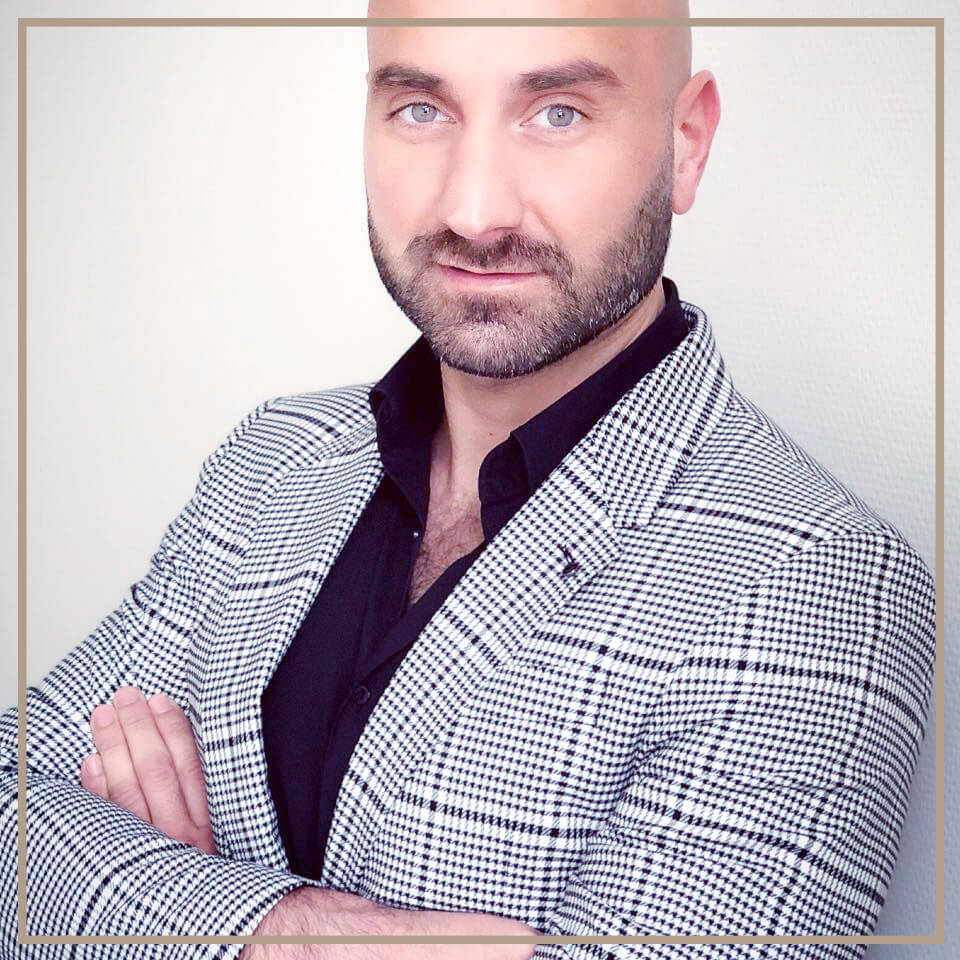 Tanaydin, V.
is gewaardeerd op ZorgkaartNederland.
Bekijk alle waarderingen
of
plaats een waardering
How much does a crow's feet treatment at Betan Clinics cost?
At Betan Clinics, crow's feet treatment is only performed by an experienced plastic surgeon and with the best A-brand injectables. A crow's feet treatment is possible from € 95, including consultation and check-up. This is a very competitive price for a treatment that is qualitatively good and safely performed by a plastic surgeon with a high academic title.
Each treatment is tailor-made for you. This means that the plastic surgeon will draw up a personal treatment plan for you in line with your wishes and expectations. The plastic surgeon always gives honest and sincere advice. Would you like more information about crow's feet treatment? Then please contact us free of charge: call or send us a message on Whatsapp at +3150 211 3 876. We are available 7 days a week until 22:00 hours.
Maandag t/m zondag tot 22:00 uur bereikbaar
Book your appointment